Mega Tower to Tower Garden Zip Wire in Rounds with Platform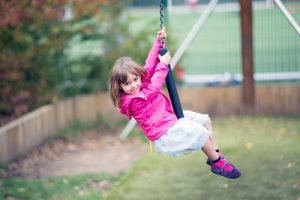 SMALL GARDEN ZIP WIRES
If you have a small garden, we offer a compact zip wire that is perfect for kids to play on. our zip lines for small garden spaces are designed to be safe and easy to use. Including a sturdy frame and a comfortable, safe and supporting seat. Your children can enjoy the thrill of flying through the air without taking up too much space in the garden.
LARGE GARDEN ZIP WIRES
For those with a long garden or plenty of space, we also offer a long zip wire that can be customized to suit your specific requirements. Our long zip wire is perfect for children who love to swing and fly through the air, offering up to 100m of zip wire fun!
The Garden Zip Wire Specialists
Most people think that they don't have sufficient space for a garden zip wire. Others suspect their garden slopes the 'wrong way' to allow them to have something which will have enough gradient. Other owners suspect that trees in their gardens aren't mature enough to launch and support a zip wire.
Whatever your outdoor space, the dream of a zip wire could become reality. All we require is a relatively flat or gently sloping site (about 5% slope is ideal) and at least 35 metres distance.
Of course, if you have more space, then you can go for a much longer run – up to 100m is achievable!
Garden Zip Wire With Launch Platform
A tower to tower garden zip wire gives you sufficient flexibility. You can decide just how fast (or slow) you want to go. You can also adjust the kit as the kids get bigger and more fearless to ensure it remains a really well-used piece of equipment in the garden.
And maintenance shouldn't be an issue – all that's required is a quick weekly check and tighten and you're good to go for the season. Or if you want a more thorough inspection, we can do that for you as well. So why not consider putting something in your garden like this garden zip wire? It has that WOW factor and ensures you will be just about the coolest parent on the planet.
Simply pick up the phone and chat with someone who'll be able to guide you through all of the options available to you.