Tower to Tower 50m Commercial School Zip Wire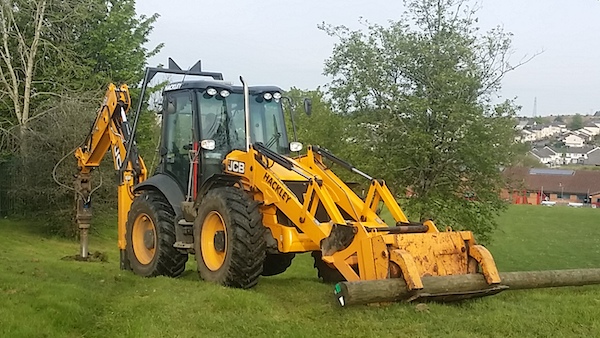 It was just about the perfect spot, a gently sloping field at a local primary school. Plenty of open space, and room for the school kids to take flight. The only trouble is that there weren't any trees. Looks like a job for Gardenatics.
We brought in the augur and drove two telegraph poles deep into the ground. Installed cable stays and then built two platforms at either end. One to take off from, the other to land (as the slope tailed away).
A 50 Metre School Zip Wire
When it comes to schools, we have to ensure that the zip wire passes ROSPA safety checks. With a little landscaping and levelling, this zip wire passed all checks with flying colours. Fun and safe – what a result for a primary school zip wire.
Tower to Tower? Not Always
In this instance, two towers were needed, but equally, we can do one to a tree, or the other way round. We can deal with slopes or lack thereof. So, if you would like us to take a look at your requirements, then please contact Gardenatics on 01962 600 626. Pick up the phone and chat with someone who'll be able to guide you through all of the options available to you.