Tree to Tree Garden Zip Wire with a Launch Platform in Rounds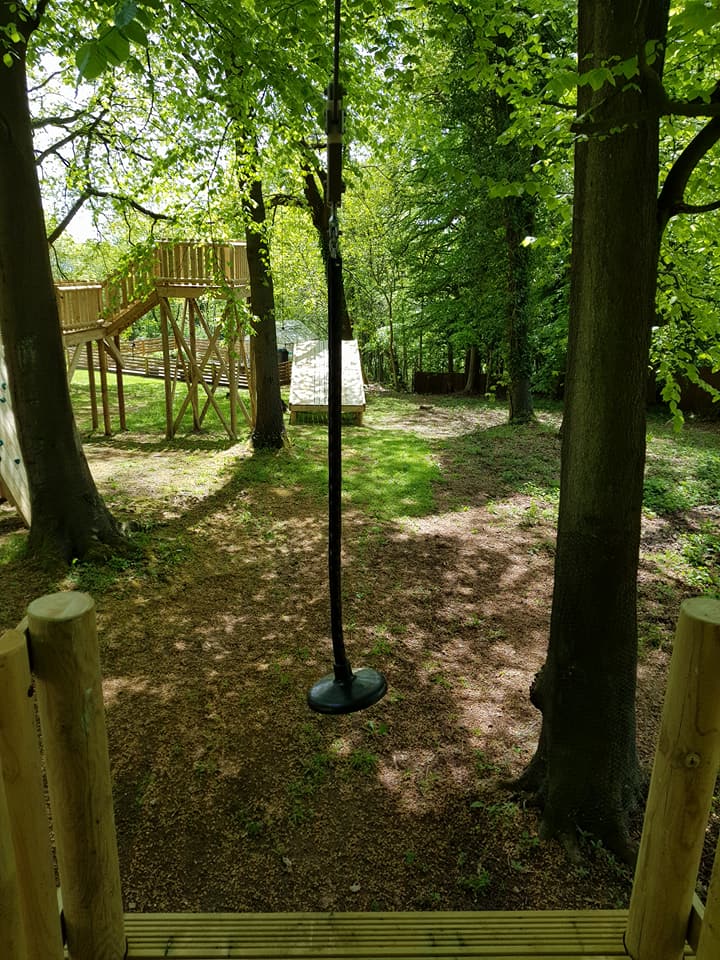 A garden zip wire is fantastic fun, providing hours and hours of play for kids of all ages; even for those who used to be kids a few years ago!
Until recently, they were mainly found in public parks and playgrounds. But now if you are fortunate to have a garden large enough for a zip wire and you want some help installing one, then we should talk.
We are one of the few companies in the UK who will visit, measure up and install a zip wire in your garden. To your specification and convenience. Not only that, but we can adapt our installation to suit your budget, family and most importantly, number of trees!
Most zip wires need a platform to set off from and we can create the perfect launchpad. Whether we make supporting towers out of time, or use strong trees in your garden, a zip wire is always possible if you have the space.
We always use a commercially graded trolley and cable, so that you know your zip wire will have longevity to last your children for many, many years. They all come with button for a safe and comfortable ride.
We'll Help You Choose Your Perfect Garden Zip Wire
Garden zip wires are best tree-to-tree but we can also create very stable frames which can withstand the heaviest of loads (note that the maximum weight is about 15 stone). So, if you want us to come and install, then we will do a 'proper' job by:
1. Measuring up your garden, assessing slopes and agreeing the best position for you
2. Discussing trees to be used (or where to position the frames). How the zip wire will run between them and the nature of the platform / launch area as well as the landing point
3. Providing a detailed quote and estimated installation date (normally about 4 weeks from order depending on time of the season)
4. Once ordered, booking an installation date in and install to your satisfaction
If we supply, the towers will come without concrete. The installation fee includes about eight cubic metres of concrete as and where needed.