When it comes to the ultimate in play equipment, you really can't look past a treehouse. They're a symbol of the greatest sanctum sanctorum a child could possibly have, a true space in which imagination is king and kids can simply be kids, preferably with no boring adults allowed. We've all seen the amazing treehouse designs we always wanted as kids, and now you have the means to make them a reality.
From a parent perspective, it's also the perfect way to occupy the young ones whilst allowing them to have their own space. If you have the budget and space, a properly made wooden treehouse can be all of this and more, as well as simply adding flare to your back garden.
However, before you start eyeing that particularly sturdy elm tree, ripe for the construction of the greatest and most magical treehouse there ever was, there are a few things to consider.
The Practical Side
The actual design of a treehouse is more or less limited by imagination (and budget). The design will vary greatly depending on the tree layout, but with a bit of thought this can work to your advantage. Simply use the space you have to dictate the design, and work around what you already have.
A sturdy tree is a good start, though it isn't always necessary. You're free to be as elaborate as you like with the design, or opt for keeping things simple; there are advantages to both.
If you opt for the more grandiose style, there is any number of add-ons to make your treehouse completely unique and unlike any other. Slides, swings, bridges, extra climbing structures within the treehouse itself…anything is possible. If your child is particularly enamoured with pirates, you could fashion the structure into the deck of a ship. Add in some fixed tables and chairs so that eating in the treehouse isn't a problem.
If you choose to go for the simple layout, maybe with only platforms, bridges and walkways, this is by no means a less creative method. It may seem more 'generic', but that's the beauty of a proper treehouse, as well as what it was always meant to be: a palace of the imagination. Add-ons are great, but so is allowing your child to create their own fun with a ladder and a few wooden walkways.
Choosing a Location
As for the actual placement of the treehouse, this may or may not be dictated by your available space. If you have the option of choosing where the house goes, this can depend on personal choice. Are you the type who'd prefer their kids to be close at hand and observable? The treehouse can be situated close to the house, and positioned so that it's visible. This way, playtime can even become a family event.
If you want your treehouse to be a true hideout, where kids can go to escape the world and parents (for a little while, anyway), build it at the end of the garden, hidden away in the leaves so that kids can have their games while the adults take a break.
Either way, safety is still paramount. A treehouse by its nature involves children being high up, but proper railings and education on how to treat the space with respect can minimise the danger. Sturdy wood is also key to avoiding accidents. With the right positioning and structure, a treehouse can be a surprisingly safe structure, even more so than play equipment.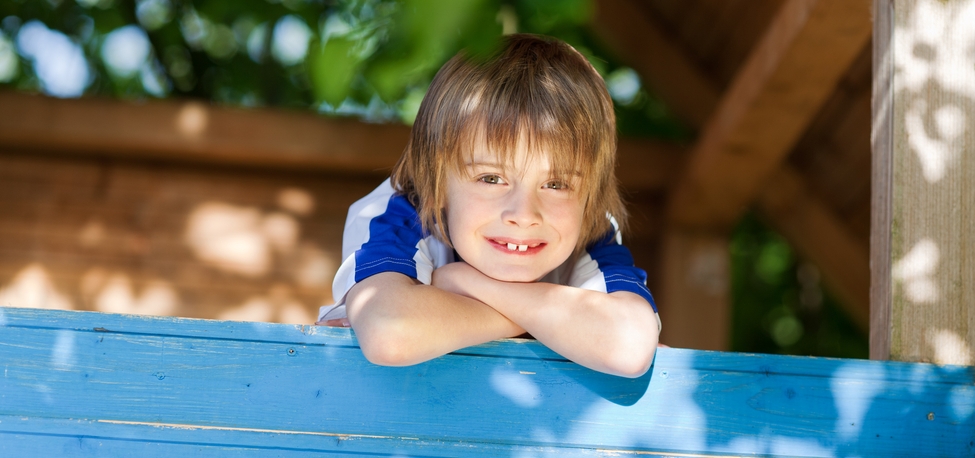 A Place to Imagine
A treehouse isn't just something that your kids will enjoy—it should endure and be available for the grandchildren, who can have just as much fun as their parents did before them.
Memories in a treehouse will last forever, and they are truly one of the greatest ways to give a child their own space and unleash their imagination. In fact, your own imagination will be given a workout as you design the perfect children's treehouse.
Just remember, no matter how good it looks: in the end, it's supposed to be for the kids!