Does your child prefer tech or outdoor play?
Those with children sometimes worry about the differences between our childhood memories and the realities of children growing up today.
It's clear that children nowadays spend less time playing outside and more time on their tablets and devices. However, are there really any significant advantages or disadvantages for children growing up with or without technology? This blog explores the pros and cons of tech versus outdoor play.
The fundamental differences
Encouraging children to play outside keeps them fit and healthy and develops their gross motor skills. Outdoor play like imaginative play on climbing frames or team building games are also important for their social development. Not to mention they can make fond memories with friends and family. However, the younger generation also needs to be taught the basics of tech. It's becoming an increasingly important part of our everyday lives. Not having access to the Internet can put children at a disadvantage as it can affect the ability to learn and complete homework for school; which is the last thing parents want!
A wide range of skill sets
Teaching kids how to use technology and software can be beneficial in many ways. It gives them the foundation knowledge and skills required for jobs and opportunities in the developing IT sector. Outdoor play teaches kids many types of physical skills. Climbing and running develop endurance and strength, which aids in their fitness and health. Subsequently ball games develop hand to eye coordination and problem-solving skills, which are thinking skills both tech and outdoor play can develop.
Different ways of communicating
Getting outdoors is the best way to connect with people physically as you can go out and see each other. Remember when you were a kid and you had to knock on your friends' doors and ask if they could come out and play? Nowadays, tech allows you to simply send across a message without much effort. There have been links that this is affecting communication skills between our youngsters. However tech is great for easily keeping in touch with distant friends and family who you couldn't normally see in your everyday life, which is beneficial to the mental well being of anyone.
Accessible information
The internet is undoubtedly a great place to find out information quickly and easily. Children can have far wider access to educational materials, although research suggests that kids still learn best from books. However, the Internet also has a darker side, which can potentially expose them to fake news and inaccurate information. The Internet and books can also teach children about nature and practical skills, however Forest Schools and outdoor play shows are becoming far more popular for developing these skills as there is inherent value in physically exploring the outdoor world.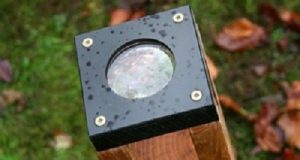 The right balance
In the modern age, we all rely heavily on the internet and it's unrealistic to expect our kids to be any different. However we should be aware that we aren't connecting with nature and the real world as much as we once did. At the end of the day, it's all about getting the balance right. Hopefully, we won't lose sight of what the natural environment around us can teach us all, but at the same time we won't shun technology from the lives of our children.
That's why we at Gardenatics, do all we can to encourage children to play outside. And for parents to get the tech and play balance right. We believe it's vital for the development of their physical and mental skills. But mostly we know getting outside will also create good memories, making childhood a positive and fun experience, which we can all look back on fondly in the future.