It's for them
Of course, you want to provide your children with the opportunity to exercise in the fresh air. You know that this will help them to build stronger bones and muscles, including the heart. You're well aware that outdoor activity can help to develop not only their motor skills and coordination, but also their stamina and determination to succeed. And it doesn't stop at physical fitness: improved concentration, reduced stress levels, and a good night's sleep are all benefits of an active lifestyle. However, if a child does not feel motivated by the choice of apparatus, then it will be an opportunity wasted.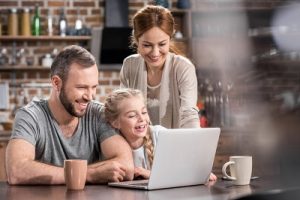 Get your child involved and create your own climbing frame variations together—it is for them, after all.
Teaching life skills
Whether it's food or clothes, children know their own minds. From an early age, they have likes and dislikes which help them to develop their own sense of identity. Being involved in an important decision, like helping to choose their new adventure playground, also encourages a child's feelings of self-worth and nurtures the idea that they are able to make a valuable contribution.
Children also have a much better imagination than most adults, as they are not limited by life's practicalities. Working with your child to create your own climbing frame variations, you have a winning mix of creativity and reality.
Climbing frame variations
The first thing to decide is whether to opt for a single or double tower climbing frame. Some of this may come down to the space that you have available, but your child may well have their own preference here, too.
While the single tower has four sides available to fill, the double tower offers six—that's three sides on each tower, as two connect with a bridge.
Swings, slides and climbs
Now, this is the really fun bit! What makes your child's ultimate climbing frame? Some children love nothing more than to scramble up cargo nets, scale climbing walls, climb ladders, haul themselves up ramps and hang around on monkey bars. However, for others, it's all about speed: swings, fireman's poles and slides.
Let's not forget a very important element of outdoor activity: whether you've got a princess, pirate, astronaut, cook or shopkeeper, many children love to role play. They may want to include a wooden tree house to act as their castle, ship, rocket, café or shop; or they might just like the idea of having their own private space to sit and think or draw.
Let the creativity flow
So, where do you start? Again, this depends on your child. If they're a budding artist, ask them to draw their dream adventure playground. However, if they prefer to write, get them to put together a wish list of all their favourite outdoor equipment.
If your child is a bit younger or struggling to get started, show them some pictures. Talk to them about what they like and get them to point out their favourite parts—they'll soon get the idea and then there will be no stopping them! Don't set any rules, just let the creativity flow.